The irresistible appeal of Le Mans has hooked Cadillac. Again.
The American luxury brand is the newest addition to a bulging field of car company contenders that will fill the grid at the French sports car classic from 2022.
Cadillac will be racing at Le Mans in 2023, using the incoming LMDh regulations that allow it to install a new hybrid drivetrain into a Dallara chassis to compete for outright victory. Its new contender is the fourth-generation V-Series racer that has been used to trumpet the brand through racetrack success and transfer technology to its road cars.
The new Cadillac contender will also race in the IMSA championship in the USA, where the brand has been a consistent winner in recent years with a string of prototypes. Its first start is planned for the Daytona 24-Hour classic in Florida in 2023, ahead of Le Mans.
But it will not be the first time in France for Cadillac. It raced at Le Mans in the 1950s, with a patriotic program that produced two cars, a near-stock Series 61 showroom car and a highly-modified prototype that was nicknamed 'Le Monstre'. The cars were fast and loud, but not successful.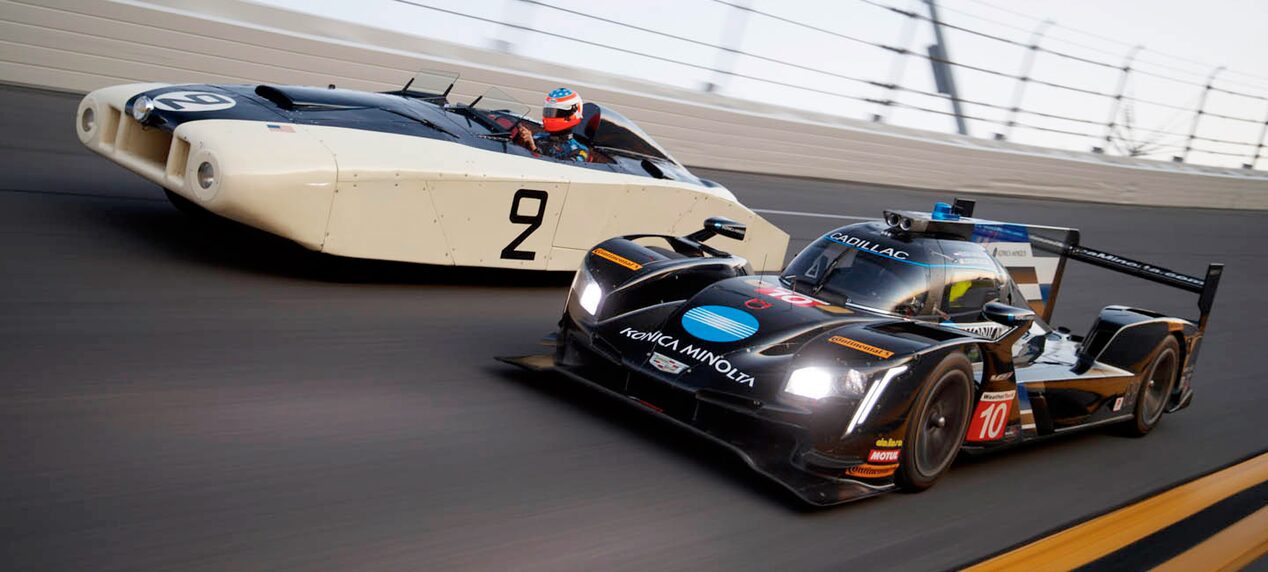 Cadillac returned to Le Mans at the turn of the century, racing from 2000 to 2002 with the Cadillac Northstar LMP open-topped prototype. There was a lot of fuss, and a bellowing V8 soundtrack, but no success. So Cadillac concentrated on sports car racing at home in the IMSA series.
Now an alliance between IMSA, the FIA and the ACO that runs Le Mans, is creating a generation of new-age sports cars that can compete around the world and Cadillac is taking full advantage of the regulations. It says it will use a standardised Dallara chassis but fitted with "a unique combustion engine and distinctive bodywork". The first hint at how the Cadillac will look is revealed in a concept drawing that accompanied the official announcement of the program in the USA, produced by GM Design in Detroit.
Cadillac is handling the design and technology but, just as Porsche will partner with Team Penske for its next Le Mans program, the American carmaker is joining forces with its proven partners at Chip Ganassi and Action Express Racing for the on-track work in the USA and Europe.
"We are looking forward to the new international prototype formula and running the Cadillac LMDh," says Chip Ganassi. "We have had a great relationship across three different racing disciplines with GM and we are looking forward to developing the car with Cadillac and Dallara over the next year-and-a-half."
"The IMSA LMDh category is looking to be very competitive with multiple manufacturers," says Gary Nelson, team manager at AXR. "We've had a lot of success running the Cadillac DPi-V.R as one of the original teams since 2017, and we are looking forward to being a part of the next chapter of Cadillac Racing."